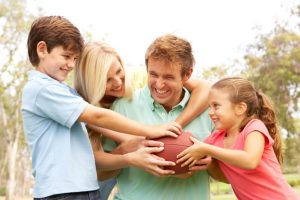 Bon Voyage! Have a safe trip! Send pictures! If you're about to head out on a family vacation, you're probably thinking about what to pack for yourself and the kids, who will get your mail while you're away and all the fun you'll have on your trip. That's all great—but don't forget you still need to make sure everyone takes care of his or her smiles while on vacation. Here are some tips from a family dentist in Springfield.
Pack Dental Hygiene Supplies
Pack your toothbrush and toothpaste. Unfortunately, these are easy to forget in the excitement that builds before a vacation. And don't forget to bring floss and mouthwash, too. Depending on where you're traveling, dental products may not be easy to find. If you're traveling abroad, then even if you can find replacements they may not taste or perform as well as what you're used to.
During travel, you can keep your toothbrush clean in a plastic bag. But when you arrive at your destination, take it out to dry. There are also special covers to keep your brush clean and ventilated.
Stick to Your Normal Routine
Whether you are at home or on vacation, maintaining your regular oral hygiene routine is essential for your oral health. Don't let a crazy schedule of vacation activities sideline brushing and flossing your teeth. You may also want to bring along your children's dentist in Springfield's contact information in case you or one of your children develops symptoms of a dental problem.
Beware of Sugar
Sugar has a way of creeping into foods you normally eat and probably even more so while you're on vacation. Sure, indulge in some tasty treats, but realize that too many sugary snacks can affect your teeth.
So, drink water in between cocktails and fruit juices. You might want to use a straw, too, so that most of liquid stays away from your teeth. And when you do treat yourself to a delicious dessert, rinse with water to reduce the amount of sugar on your teeth until you can brush.
See the Dentist Before a Trip
Having a dental problem is trouble enough when you're at home. But while you're on vacation, things like a toothache can really ruin a trip. Dental treatment while you're away, whether in the United States or overseas, can be a hassle to find and costly. Therefore, it pays to schedule a visit with the dentist before you leave, especially if there is something that you've been meaning to check.
If you're about to go on vacation, contact a family dentist in Springfield to schedule an appointment. And have a good trip!
Meet the Doctor
Dr. Olson is a family dentist in Springfield. He and his team offer comprehensive dentistry to patients of all ages. Call our office today to schedule an appointment for yourself or your child.