Get to Know Your Springfield Dentist
Dr. Scott Olson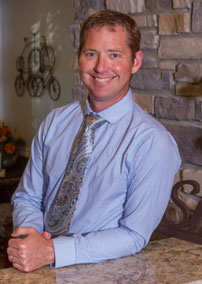 Patients already familiar with Dr. Olson's care probably know that he takes the time to hear their concerns and treat them comprehensively with a very high level of detail. After working previously at a group practice for five years, we're happy that Dr. Olson took the plunge and opened his own dental office. By getting to know more about him, we hope that you'll feel inclined to ask him questions in person. After all, building relationships with fellow patients is one of his favorite parts of the job.
Why I Became a Dentist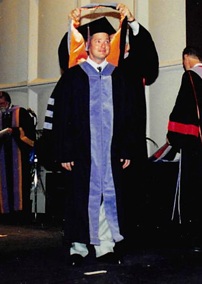 As early as high school, Dr. Olson knew he wanted to enter medicine. At that time, he found a large passion for art as well, mainly focusing on painting and drawing. Once he researched dentistry and found that he could not only utilize his artistic skills, but also open his own practice rather than being in a role at a large hospital, he determined it was the right career path for him.
It wasn't until his time spent at a group practice that he would gain a better understanding of what kind of dentistry he wanted to provide to the community. He gained valuable experience during his time there, but by opening his own practice, he's able to provide a more focused and effective diagnostic approach, offering patients a chance to take full advantage of their time during their visit.
My Educational Background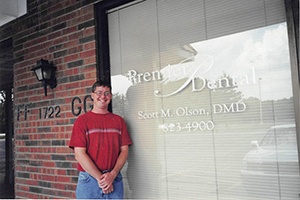 Thanks to his artistic skills, Dr. Olson was awarded an art scholarship, as well as an academic scholarship that helped him complete his undergraduate education at Missouri Southern State University. He then went on to attend the University of Florida Dental School to earn his dental degree. After passing his Florida board exams, he transferred back to Missouri so he could be closer to his and his wife's family.
Currently, Dr. Olson plans to continue advancing his education through institutions like the Kois Center, the Dawson Academy, and the Engle Institute. These groups focus on comprehensive treatment which is exactly the kind of care he wants to provide his patients. His ongoing education mainly focuses on planning and placing implants and performing bone grafts. Dr. Olson has acquired a state-of-the-art 3D imaging machine to provide precision guidance in placing implants. He hopes to offer these services entirely in-office, making treatments more convenient for patients.
My Life Outside the Practice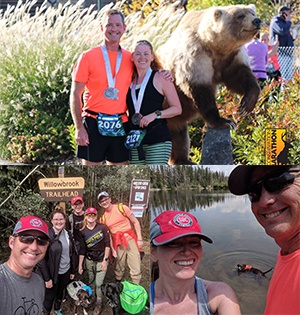 Dr. Olson is married to his wife Ruth, whom he met in high school. Dr. Olson, Ruth, and their son, Mason, all moved to Florida during his time at dental school, where they became huge Florida Gator Football fans! By the time he earned his degree, his wife was pregnant with their daughter, Erin. Today, his son is working as a civil engineer and his daughter is working at the dental office while she's attending college.
Outside of the practice, he thoroughly enjoys cycling and being a member of his local brewery's athletic team. He also enjoys trail running; competing in various racing events from 5K's, half marathons to full marathons; and traveling to states like Colorado to hike in the mountains. For his most recent trip, he brought along their dog Barley, who's a mountain cur and just loves to hike alongside Ruth and Dr. Olson.
The next time you have a routine cleaning and exam scheduled, or just when you're in the neighborhood, the team at Olson Family Dental would love to make you feel right at home! Until then, keep smiling and see you soon!