About Our Dental Team
Brandy Lane – Dental Assistant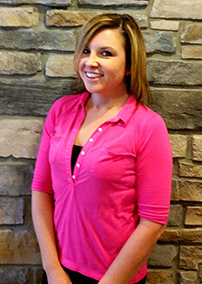 Brandy has been at Olson Family Dental for over 10 years. Brandy obtained her RDA certification through Vatterott College, and her certifications as an Expanded Functions Dental Assistant, (EFDA) through OTC. This certification allows her to place restorative materials (fillings), as well as fixed and removable prosthetics.
Brandy has also completed her DOCS training on oral sedation in Las Vegas, and has become a valuable member of our sedation team.
When she is not in the office Brandy enjoys spending time with her 2 sons, daughter and grandchildren.
Lori Sage – Dental Hygienist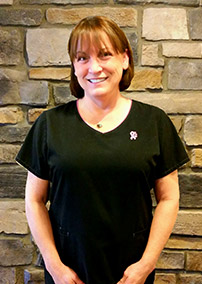 Lori graduated from UMKC Dental School hygiene program with a bachelor's degree in dental hygiene. She has practiced and lived in Springfield for 20 years. Lori has a daughter Whitney who graduated from MSU with a bachelors degree in geology.
Lori's interests are in alternative health therapies and being outside with her three dogs.
Ruth Olson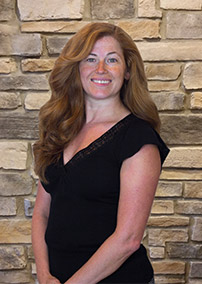 Ruth is is responsible for the interior design and decoration for the office. She also helps manage and maintain social media outlets. Ruth also works on behind the scenes projects that keeps our office running smoothly.
Ruth is a craft aficionado, she loves almost any craft project including floral decorations, scrapbooking, crocheting, and many more. Her most recent love is cake decorating. and is renown for her chocolate cake. She loves to be active, especially with running. She has completed several half marathons and one full marathon. She also occasionally joins Dr. Olson on his biking adventures. Ruth and Dr. Olson have been married for over 20 years and have two children, Mason and Erin.
Allison Hall, Patient Coordinator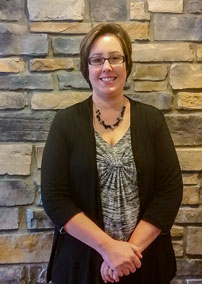 Brand new to our team in 2016, Allison has worked and studied in the dental field since 2013. She holds an associate of science degree in dental assisting, and loves having the opportunity to work with patients, making sure they're comfortable and relaxed, and being part of such a fun and family-friendly dental practice. Outside of work, Allison is happily married with two sons. The family enjoys traveling to Florida each year to visit extended family members, and go swimming, boating, and snorkeling.