Porcelain Veneers – Springfield, MO
Show the World a Beautiful Smile Again!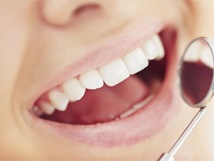 Porcelain veneers are one of the most popular cosmetic dentistry procedures around, and the reason why is almost as obvious as the beautiful smile they create. By simply covering damaged teeth, you can have a perfect smile after only two appointments with Dr. Scott Olson. If chips, cracks and fractures mar your smile, you could have white, well-formed and perfectly straight teeth with veneers. Call to schedule a consultation. Porcelain veneers can make all the difference in your smile, your confidence and your outlook on life!
What are Porcelain Veneers?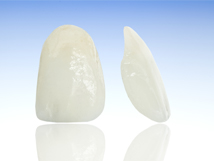 Quite simply, veneers are ultra-thin coverings of dental porcelain that are adhesively bonded to the front side of your teeth. Then, when you smile, chew or talk, everyone sees your new teeth rather than the damaged ones you used to have.
Each veneer is individually designed and made by hand, because every single one is customized to fit a specific tooth. You don't want to have a smile that looks like it is made out of identically shaped blocks of white porcelain! Great care is taken to ensure that your teeth and smile look natural.
How Are Porcelain Veneers Placed?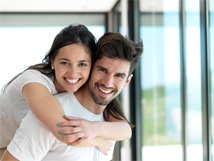 After an initial consultation, veneers usually require two appointments with a dentist in Springfield. First, Dr. Olson will prepare your teeth for the veneers, take an impression, and then secure temporary veneers. Following Dr. Olson's plan for your smile, a ceramist at the dental lab will create your veneers using durable aesthetic porcelain. In a week or two, your final veneers will arrive in the office. You'll return for one more appointment. The temporary veneers will be removed, and Dr. Olson will then permanently attach the final restorations to your teeth. He'll assess the fit and check your occlusion, then make adjustments if necessary. You'll leave this visit with your gorgeous new smile intact.
What Are the Benefits of Porcelain Veneers?
As if having an attractive smile weren't beneficial enough, there are even more advantages.
First, porcelain veneers resist staining better than your natural tooth enamel. Does this mean they are impervious to stains? No. But you will be able to drink coffee or tea and enjoy other deeply colored beverages and foods without much concern about discoloration.
Secondly, veneers are hard—really hard. You can enjoy almost anything you want to eat without worry. However in order to prevent chips, Dr. Olson recommends that you not use your porcelain veneer covered teeth to bite nuts, seeds, raw carrots and other hard objects.
Finally, porcelain veneers can last for a long, long time. With good oral hygiene at home and regularly scheduled dental checkups, you can look forward to enjoying your porcelain veneers for 10 years or more.