Emergency Dentist — Springfield, MO
Compassionate Dental Care When You Need It Most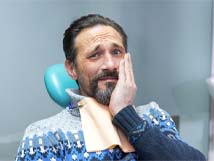 A dental emergency can strike at the most inopportune time, causing patients understandable fear and anxiety. Dental emergencies can't always be avoided, but you can plan ahead and be prepared in the event of unexpected dental damage. Knowing what to do in the case of dental emergencies can significantly improve a patient's ability to remain calm and seek the dental health care they need. For compassionate dental care when you need it most, contact the team at Olson Family Dental . We'll do our utmost to provide treatment on the same day you contact us and guide you through first-aid techniques to protect your smile until you arrive at our practice.
Why Choose Olson Family Dental for Emergency Dental Care?
#1 Experienced & Compassionate Dentist with Advanced Training
#2 Same-Day Emergency Appointments Available
#3 Calming Sedation Available for Maximum Comfort
What to Do in a Dental Emergency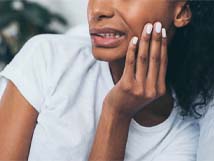 There are several first aid techniques that help patients during a dental emergency, but we recommend patients at least try to remember the three 'C's:
Call – No matter what type of dental emergency you're facing, contact us as soon as you can. We will do our best to accommodate same day emergency visits to our existing patients. Even if you are unsure if you need urgent dental care or if your situation qualifies as a dental emergency, we want to hear from you as quickly as possible. We'll assess your situation over the phone and guide you through what steps to take next.
Clean – To prevent infection, gently clean your mouth and any cuts or wounds outside the mouth with warm water. If you've lost a tooth or piece of a tooth, clean this with warm water as well. Return a knocked-out tooth to its vacated socket whenever possible, or store it in a container of milk until you reach our practice.
Cold – Applying an ice pack or cold compress at 20-minute intervals (20 on/20 off) relieves pain, reduces swelling, and aids in slowing blood loss. This is beneficial pain management tool for patients experiencing any level of dental trauma.
When you arrive at our office, we'll see you right away for an emergency examination, where we'll strive to learn more about your situation and alleviate any serous pain. From there, we can explain our findings to you and which treatment(s) we recommend moving forward with. We'll work with you to create a custom treatment plan and get your oral health back on track right away.
The Most Common Dental Emergencies
If you're unsure whether your condition constitutes an emergency, we recommend calling to discuss your situation. We're happy to make recommendations over the phone, and help you determine what action to take next. Some of the most common dental emergencies we see are:
Schedule Your Emergency Dental Appointment Right Away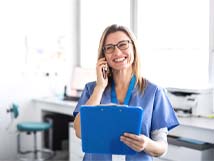 Contact Olson Family Dental in Springfield if you're in need of emergency dentistry or you're ready to schedule an appointment. We look forward to seeing you soon. If at any time you are fearful that your life may be at risk during a dental emergency, proceed to your local emergency room right away. We would be happy to help you with any dental health damage once your life is no longer in danger.