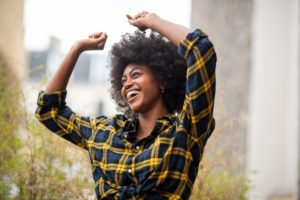 Now that summer is just around the corner, you're surely planning fun outdoor activities like sitting by the pool or going to the beach. Sunbathing is all about catching those rays to feel relaxed and get a tan. But what if it had other benefits? Recent studies show that spending time in the sun could actually contribute to a healthy smile! But how is this possible? Read on to learn the answer.
Lack of Sun Can Hurt Your Smile
Research shows that there is a connection between lack of sunlight and gum disease. This issue is one of the main causes of tooth loss, and it can also have negative effects on your overall health. You will usually be able to notice it because it causes swelling, tenderness, redness, and bleeding. Gums need vitamin D to stay healthy and thriving, which is why not enough sunlight can actually increase your risk of disease. You may think that drinking orange juice with vitamin D could help, however the body gets almost all of its daily intake from the sun itself. That's why it's estimated that over 1 billion people are vitamin D deficient.
The Power of Vitamin D
Gum disease is an infection that inflames the gums and causes serious issues if left untreated. However, vitamin D strengthens the immune system, assisting in the activation of cells that fight infection and keep you healthy. As an added bonus, it keeps your teeth and bones strong. That's why dentists all over the world are recommending that their patients get outside and enjoy the summer sunshine! By soaking in the vitamin D that you need, you'll automatically lower your risk of gum disease.
Protecting Your Smile
Taking in the sun does come with some risks. Your lips can get burned just like the rest of your skin if you're not careful, which is why it's always a good idea to apply SPF lip balm. Additionally, be sure to stay hydrated because this not only protects your teeth but it washes away plaque and bacteria on the gumline. Preventing gum disease isn't just about going outside, so remember to practice a good oral healthcare routine. Brush twice a day and floss once a day, ensuring that you remove food debris and plaque that settle along the gumline.
Who knew that enjoying the summer could also help your oral health? Remember the importance of vitamin D intake and these easy tips for dental hygiene to stay smiling year-round.
Meet the Dentist
Dr. Scott Olson is an experienced dentist who loves caring for his Springfield patients. He graduated from the University of Florida Dental School before attending a variety of continuing education courses, which allow him to offer a wide range of amazing dental services. If you have any questions, he can be contacted through his website or by phone at (417) 823-4900.