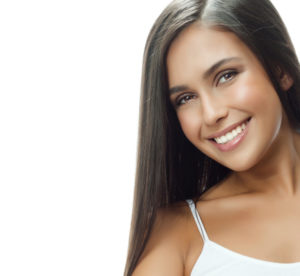 There are two kinds of people in this world: those who are happy and willing to share their smile and those who are not. If you fall into the second category, then maybe it's time to transform your smile with porcelain veneers.
What are Porcelain Veneers?
As the name suggests, these cosmetic wonders are made of strong sheaths of dental porcelain and they fit snuggly over the facial side of teeth that people see most when you smile. They look completely natural right down to the shine that mimics tooth enamel. In addition, each one is designed to correspond to a specific tooth, so incisors look like incisors and cuspids look like cuspids.
How Do I Receive Porcelain Veneers?
First, your dentist will need to examine your teeth and mouth, making sure that your oral health is good. Any problems, such as cavities or gum disease, will need to be taken care of first.
Then, your teeth need to be prepped for porcelain veneers. A slim layer of enamel—about one millimeter—will be removed from the surface of your teeth. Next, an impression of your teeth is taken in order to form a mold that the dental lab uses to custom craft your veneers. At the conclusion of this visit, you'll leave wearing a temporary set of veneers to protect your teeth and give you some time to get used to the feeling before your permanent veneers are bonded into place a couple of weeks later.
What are the Advantages and Disadvantages of Veneers?
In addition to having a great looking smile, you'll also have teeth that resist staining from coffee, tea, tomato sauce and other foods and beverages that can leave deposits on natural teeth. Also, some people do not require anesthesia for this procedure because so little tooth structure must be removed.
Nevertheless, because your teeth will be missing some enamel, this procedure is irreversible. Once you elect to have porcelain veneers, you will always need to have some type of cosmetic or restorative coverings on your teeth.
In addition, although veneers are quite strong they are susceptible to chipping and breakage just like natural teeth. Biting your fingernails, chewing ice cubes or gnawing on a pencil can damage your new smile.
What's the Best Way to Care for Porcelain Veneers?
Veneers require care that is similar to your natural teeth. Be sure to brush with nonabrasive fluoride toothpaste. Pay close attention to the area where the veneers meet your gum line; plaque can easily accumulate here. Also, floss between your teeth at least once a day and schedule regular dental checkups so your dentist can monitor the condition of your new smile.
With porcelain veneers, you can have a smile that makes you and others happy.
Meet the Doctor
Dr. Scott Olson has been making people smile since 1998. In addition to porcelain veneers in Springfield, he offers a number of other cosmetic dentistry procedures including teeth whitening, composite bonding and ClearCorrect Braces.