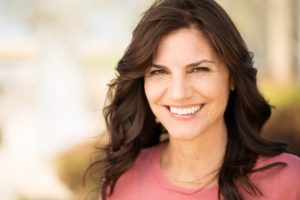 It's February! While everyone thinks of Valentine's Day, this time of the year is also home to American Heart Month – an effort to raise awareness on the importance of cardiovascular health. You may know of some of the more obvious factors that impact your heart health like diet and exercise, but did you know that gum disease can affect it as well? Read on to learn about the surprising connection between your heart and gums to lower your risk of problems like heart attacks!
How Can Your Gums Affect Your Heart?
Gum disease is a common dental issue that impacts around 50% of the current US population. It's an infection and inflammation that is caused by poor dental hygiene. When you don't brush or floss, plaque builds along the gumline, inflaming the tissue. Caught early on, gum disease is completely reversible. However, if it's left untreated, it can lead to a variety of problems including jawbone deterioration, permanent tissue damage, and even tooth loss.
Unfortunately, recent studies show that the risks of gum disease don't stop with your mouth. This condition can lead to up to 20% higher risks of heart attacks, strokes, high blood pressure, and other cardiovascular issues. How? The same bacteria that infect your gums can get into your blood stream, inflaming your arteries in the process. This makes it more difficult for your blood to travel to your heart.
Preventing Gum Disease
The good news is that gum disease, and the risks that come with it, can be completely prevented if you know the right steps to take. It all starts with brushing your teeth twice a day for two minutes each session. Angle your brush head at 45-degrees, paying close attention to your gumline for the most effective cleaning. Additionally, floss once a day to keep lingering food debris from resting on your gums. If flossing is difficult, try pre-strung floss picks or a water flosser. Plus, you can use a nonalcoholic mouthwash afterward to clean hard to reach areas of your mouth.
Lastly, don't forget to visit your dentist for regular checkups and cleanings. These appointments give your dentist an opportunity to catch gum disease while it's still reversible. Plus, your hygienist will be able to remove tartar that couldn't be cleaned away on your own and give you some tips for better at home care after spending some time with your smile.
Ready to stay healthy for American Heart Month and beyond? Just remember these tips for healthy gums to keep the rest of your body in tip-top shape.
Meet the Dentist
Dr. Scott Olson is a highly trained dentist in Springfield who offers a variety of options for periodontal therapy. He provides thorough checkups that include gum examinations to catch any signs of gum disease before it can develop into a real problem. For any questions, he can be reached through his website or by phone at (417) 823-4900.