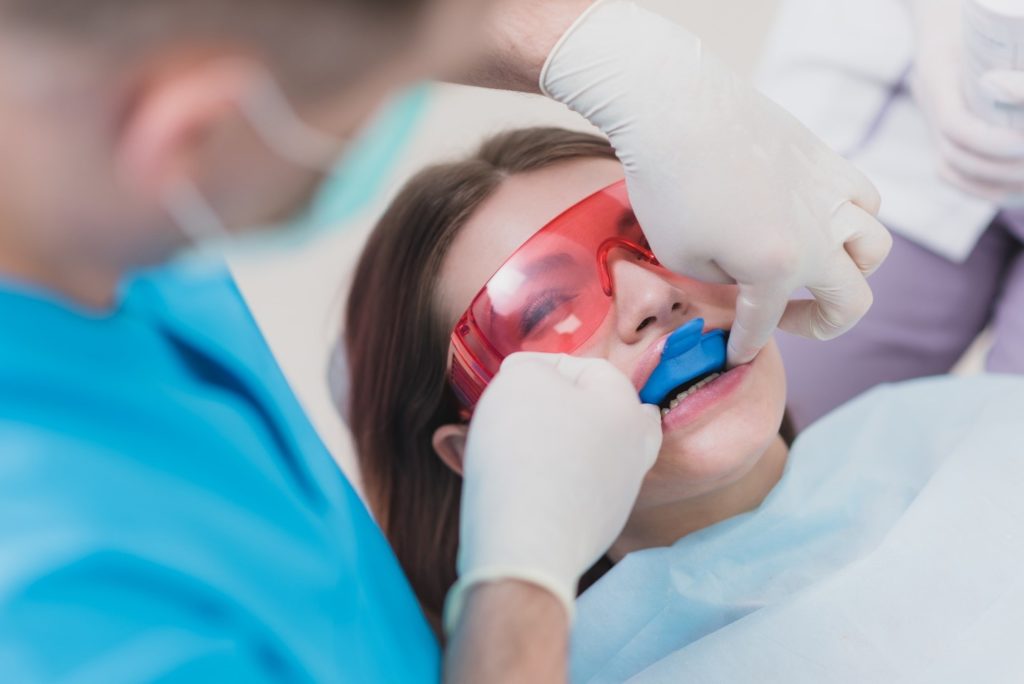 Fluoride is a hot topic in the world of dentistry. In short, this naturally occurring mineral does wonders for preventing tooth decay in the right doses, which is why it's added to toothpaste, mouthwash, and other oral hygiene products. Growing up, you might have even had fluoride treatments at the end of your routine checkups to provide your teeth with additional protection. But do adults need fluoride treatments as well? Keep reading for the answer!
So, Do Adults Need Fluoride Treatments?
In short, the answer is "yes!" The need for fluoride treatments isn't based on age, but rather the patient's vulnerability to cavities. Since children often need an additional layer of protection from decay as their fine motor skills develop, it's not surprising that most people think of children's dentistry when they hear "fluoride treatment." However, adults can benefit from this cavity-preventing solution just as much.
How Do Fluoride Treatments Work?
As previously mentioned, fluoride is well known for its cavity-preventing effects, making it extremely popular in the dental community. Through years of extensive studies, researchers have found that it works best to fight decay when applied topically. That's why your dentist may recommend a fluoride treatment at the end of your biannual visit! Since your teeth will be thoroughly cleaned, the fluoride can effectively cover the entire surface, minimizing your risk of oral health problems in the future. The best part? You can enjoy all of the benefits of this tooth-preserving mineral and the treatment only takes a few minutes!
How Will I Know If I Need a Fluoride Treatment?
At the end of your dental checkup and cleaning, you can ask your dentist or dental hygienist directly if they think you could benefit from fluoride treatment. However, in most cases, they will bring it to your attention if you've had a filling in the last year, you have restorations (like a dental crown or veneer), you've struggled with cavities in the past, or something similar.
5 Additional Ways to Keep Your Smile Decay-Free
Of course, fluoride treatments aren't the only way you can protect your smile from decay. Here are a few other best practices you should implement into your oral hygiene regimen:
Brush with a soft-bristled toothbrush and toothpaste at least twice a day
Floss and rinse with mouthwash daily
Get a dental checkup and cleaning biannually
Reduce your intake of added sugar
Eat a well-balanced, nutrient-dense diet
With routine fluoride treatments and the above best practices, you'll be able to maintain your healthy, beautiful smile both now and for years to come!
About the Practice
Dr. Scott Olson's educational journey began at Missouri Southern State University. After graduating, he obtained his dental doctorate at the University of Florida Dental School. Since then, he has completed advanced training at world-renowned institutions like the Kois Center and the Dawson Academy. If you have a question about how to maintain your oral health or you'd like to schedule an appointment, don't hesitate to visit our website or call (417) 823-4900.