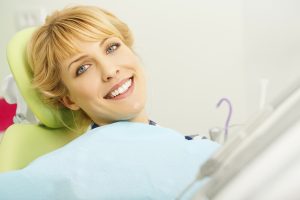 Are dental X-rays beneficial and are they safe? The short answer to that question is yes and yes. Now, let's take a closer look at the topic. Your dentist in Springfield is here to answer your questions about X-rays and their importance to your dental health.
Why Are Dental X-rays Necessary?
Your dentist and hygienist simply cannot see all dental and oral health problems during a visual examination of your mouth. For instance, you may have tooth decay below the enamel surface or in between teeth. Also, an infection could be developing below the gum line. A dental x-ray allows your dentist to spot hidden problems before they get out of hand.
What Else Can an X-ray Show?
Other than cavities and infection, dental X-rays can also show:
Bone deterioration happening because of gum disease or tooth loss
Tumors, cysts and other abnormalities in your mouth
An abscess
X-rays are also an important part of the planning stage if you are about to undergo certain dental procedures, such as dental implants, orthodontic braces or dentures.
How Often Should You Have Dental X-rays?
According to the American Dental Association, if you are new to the dentist near me in Springfield, then you should initially have posterior "bitewings" of your molars and premolars. Depending on your oral health history, more extensive X-rays may also be recommended.
After these initial X-rays, you may only need bitewings every 24 to 36 months if you are low risk for tooth decay. A patient with a history of cavities, cracked teeth, dry mouth or poor dental hygiene may need bitewings every six to 18 months.
How Safe are Dental X-rays?
X-rays on film have all but disappeared in dentistry. Today, digital X-rays use up to 90 percent less radiation than traditional X-rays. With digital X-rays, a sensor is positioned in your mouth to capture images of your teeth. The sensor is electronic and connected to a chairside computer, so you and your dentist can almost immediately view the results.
Always wear a lead apron over your neck and chest when you are having dental X-rays. Pregnant women should postpone X-rays unless they are absolutely necessary.
Are Dental X-rays Covered by Dental Insurance?
Most dental benefits plans cover one complete set of dental X-rays per coverage period, which is usually a year.
Meet Dr. Olson
Springfield dentist, Dr. Scott Olson, offers patients of all ages gentle and effective preventive, restorative, and cosmetic dentistry services all under one roof. Our dental checkups including teeth cleaning, an exam and annual dental X-rays. If you want to learn more about how to maximize your oral hygiene in our office and at-home, call to schedule an appointment at Olson Family Dental.