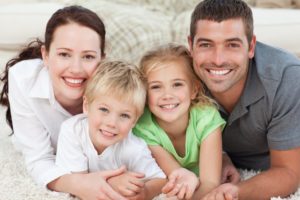 Let's see—Christmas lights are up, the stores are loaded with gifts and you have a to-do list that is a mile long. All of this must mean that the end of the years is just around the corner. How did December get here so quickly? A dentist in Springfield cannot answer that question. But if you'd like to maximize your dental insurance benefits, here's the answer: schedule an appointment for the preventive or restorative dentistry you or a family member needs! If your dental insurance runs on a calendar year, read on to find out why now is the time to use dental insurance benefits.
Annual Maximum
This is the maximum amount of money your dental insurance plan will pay toward individual dental care in a year. Although the amount varies from one company to another, the average is usually between $1,000 and $1,500 annually per person in your family. A maximum typically starts over on January if your plan is on a calendar year. Any unused benefits from the previous year do not roll over, so it pays to use all of the benefits while you can.
Deductible
A dental insurance deductible operates pretty much the same as one for your automobile or house. This represents the amount of money you must spend out of pocket for dental care before your insurance company begins paying for any services. As with the maximum, this fee varies among dental insurance companies but is usually around $50 annually, and it renews at the start of a new calendar year.
Premiums
A premium is the amount of money you must pay for the privilege of having dental insurance. Why would you pay for dental insurance and not use the benefits? Even if your teeth and gums look like they are in good condition, you should schedule dental cleanings and exams every six months. These regular visits allow the dentist to monitor your oral health and catch problems such as tooth decay, gum disease and oral cancer early.
FSA and HSA
Dental care reimbursement is eligible with a flexible spending account (FSA), health savings account (HSA). Both HSAs and FSAs allow people with health insurance to set aside money for health care costs including deductibles, copayments and prescription costs. Your employer may contribute funds to these accounts. In most cases, you receive a debit card for your account and can use it to pay for qualifying expenses throughout the year. Both types of accounts have tax benefits, too, although those benefits aren't the same.
Don't ring in the New Year without using all of your dental insurance benefits. Call to schedule an appointment today with a dentist in Springfield.
Meet the Doctor
Dr. Olson is a family dentist in Springfield. He and his team offer comprehensive dentistry to patients of all ages. Call our office today to schedule an appointment for yourself or your child so you can get the most out of your dental insurance benefits.