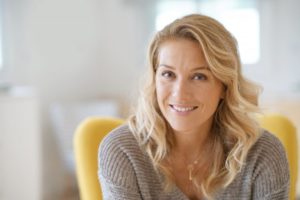 Everyone deserves to have a healthy, beautiful smile that they can be proud to show off. If you're in your older years, your teeth may be chipped, discolored, or flawed due to natural wear and tear. Thankfully, there is no upper age limit for cosmetic dentistry! No matter what age you are, you can enjoy a bright, white, and dazzling set of teeth thanks to a few popular cosmetic treatments. Read on to see just how you can benefit from cosmetic dentistry even in your more "experienced" years.
Convenient Dental Bonding
Have your teeth become chipped or cracked over time? While these minor issues may seem insignificant, they can really add up to impact your overall appearance. Thankfully, your cosmetic dentist offers an amazing service called dental bonding. Using a tooth-colored composite resin, they can repair slight imperfections in just a single appointment. They will simply place the tooth-colored material on the affected area, sculpting and polishing it to match your natural smile. The best part is that it's quick, easy, and completely painless.
Beautiful Teeth Whitening
With age, your teeth go through natural wear from chewing and biting. This will strip away the white layer of enamel you once had, leaving the greyish, dull interior portion of your teeth more visible. That's why most older folks with natural teeth tend to have smiles that simply aren't as bright. However, your cosmetic dentist provides an amazing solution in the form of professional teeth whitening. In just one appointment that lasts about an hour, your dentist can give you a smile that is up to 8 shades whiter. Using the latest technology and professional-grade whitening gel, your appointment will be safe, comfortable, and incredibly effective.
Transformative Porcelain Veneers
Does your smile have various chips, cracks, discoloration, gaps, or misshapen teeth? If you look at your teeth and see a variety of imperfections, porcelain veneers may be the best option. These thin shells of dental porcelain are designed to cover the entire front surfaces of your teeth, concealing a wide range of flaws in the process. Dental porcelain looks and feels like your natural teeth. Plus, it's relatively stain-proof, making it much more difficult to discolor your smile in the future. While this treatment does offer dramatic results, it usually costs more money and time compared to the previously mentioned treatments.
Old age doesn't mean you can't have a gorgeous, confident smile. Boosting your appearance and self-esteem is easy with the help of your cosmetic dentist. Set up a consultation to learn which one of these effective services you could benefit from most!
Meet the Dentist
Dr. Scott Olson proudly owns and operates Olson Family Dental in Springfield. He loves cosmetic dentistry because it combines art and science, allowing him to improve how his patients look and feel. He offers a variety of life-changing cosmetic services to completely transform smiles. To schedule an appointment, he can be reached through his website or by phone at (417) 823-4900.