The Cost of Dental Implants in Springfield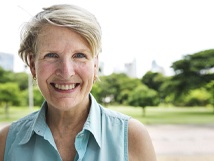 If you're dealing with tooth loss and Dr. Olson has explained the benefits of dental implants, then you may have only one more question in mind: What is the cost of dental implants in Springfield?
On average, a single dental implant runs between $1500 and $2000. But your decision should not depend only on the price tag. There are other important factors to consider.
The Lifespan of Dental Implants
People who decide to replace missing teeth with a bridge or denture will at some point need to repair and eventually replacement these prosthetics. This is because the gum ridge changes shape over time. Dental implants, on the other hand, can last for years and years. In fact, they can even last the rest of your life if you are careful about your daily oral hygiene care and scheduling regular dental checkups every six months with the dentist near me. Now you see why the cost of dental implants could be less in the long run when compared to other types of prosthetics that require continual maintenance.
Preparing for Dental Implants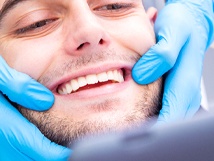 Some patients need a preparatory procedure before they can receive dental implants. This cost must also be factored into the total. For instance, you may need teeth extracted a bone or tissue graft in order to strengthen the portion of your jawbone and gums that will support the implants. The cost of these procedures varies according to the complexity of each case. You may be able to save money, too, by having all of these procedure done in our office.
The Finishing Touch
Last but not least, there is the cost of the prosthetic that is attached to the dental implant to consider. This will vary depending on the type of prosthetic your smile needs and how many are required. Dental crowns, for example, cost anywhere between $500 and $1500 each. Bridges average $3000 to $4000; and partial and full dentures cost anywhere from $2500 to $5000 and up.
Paying for Dental Implants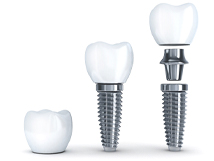 Although most dental insurance plans do not cover the cost of the dental implant itself, they may partially pay for any preparatory work as well as the restoration. Our office staff will be glad to help you determine your plan's coverage.
Our office also accepts CareCredit, a finance plan that covers medical, dental, optical and other healthcare related needs.